Everyone's an equal
We are an inclusive organisation built on respect, with equal opportunity for skills and career development for all. We work together to keep our business resilient for the future, and make a point of developing and celebrating the diversity, creativity and entrepreneurial skills of our people.
We apply these principles across our value chain. We think that everyone should be treated and rewarded fairly – from farm to fishing boat, abattoir to distribution centre. Protecting human rights is critical if we're going to build a fairer society and food system that works for everyone.
We focus across three key areas;
Our people are at the core of how we do business and they bring our culture to life within our factories, offices and communities. Health, safety and wellbeing is the cornerstone of our strategy, facilitated through good leadership, safe behaviour and the continuous improvement of our Global Safety Framework. 94% of our employees reported that they understand how to apply our health and safety rules in their day-to-day work. This is evidence of our strong health and safety management system.
We're working towards an ambitious future, one we want to build together with all our employees. Creating spaces where our employees can speak freely about contributing to that future and how to participate in it is vital.
We are driving an even more inclusive and diverse business through our people strategy. We believe that no one should miss out on opportunities because of their age, gender, race, social background, sexual orientation, belief, political opinion, trade union membership, disability, family responsibility (i.e. pregnancy), mental health, sensitive medical condition or any other characteristic that forms part of who they are.
Our 2025 targets are to:
Reduce Lost Time Incidents (LTIs) by 10% (2020 baseline) across Group.
Establish Global Wellbeing Framework to support employee wellbeing, inspiring our employees to make informed decisions about their mental, physical and financial health.
A commitment to equal opportunity and development for all within Hilton Foods.
Achieve 30% of leadership roles filled by women.
Promote the growth of our Women's Network, aimed at providing support, development and action to those who identify as women within Hilton Food Group.
Ensure employee consultative forums or works councils are operational at all Hilton Foods Sites.
Examples of what we do in this pillar:
Many of our employees have been impacted by events in Ukraine, motivated by family connections or humanitarian concerns. Employees across our European sites have fundraised, collected goods, and provided practical support to refugees. Hilton Foods UK collected a remarkable 33 pallets of donations over a period of five days, partnering with other local businesses in Cambridgeshire to deliver this safely to Ukraine.
Our European sites took part in awareness campaigns around mental health and wellbeing. The majority of our sites have also met or exceeded having two mental health first aiders on site, meaning employees are able to access the support they need at work quickly and from a variety of trusted colleagues.
Supporting our communities is a valuable part of who we are. Many of our sites have worked to fundraise for causes important to them: from Make a Wish Foundation to Parkinson's and East Anglia Children's Hospices.
Developed our core behaviours following 18 focus groups across the Hilton Foods sites globally.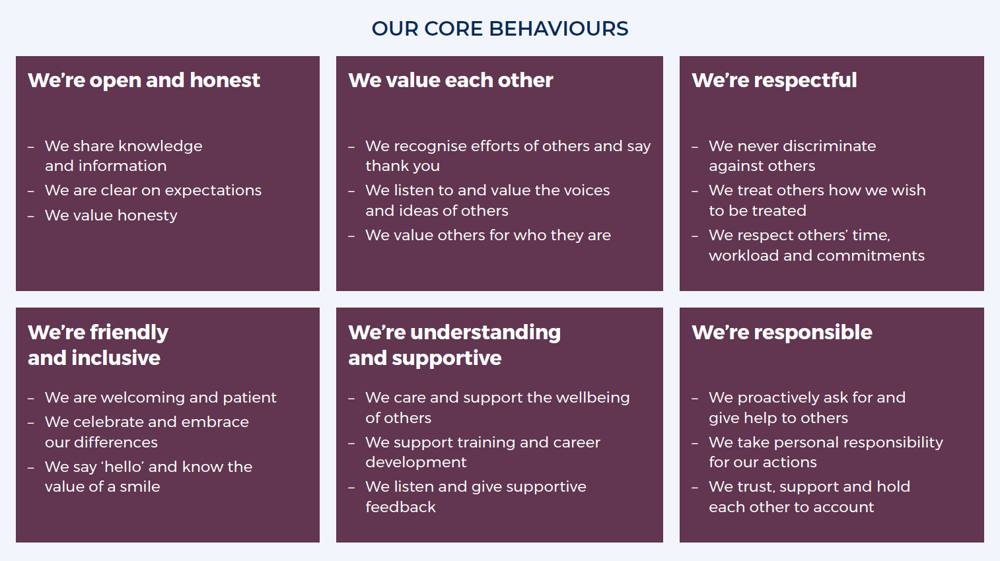 Some of the recent actions we've taken include:
Achieved 33% of women in leadership across Hilton Foods, supported by growth of Women's Network
Established Group Wellbeing Framework, and extended Mental Health First Aider training to more colleagues
Integrated sustainability objectives into our Long Term Incentive Plans (LTIPs) for senior leaders
The global food system is a complex web of activities, ranging from agricultural cultivation, production and processing to transport and consumption, upon which many livelihoods depend.
We have a responsibility to protect the internationally recognised human rights of workers both within our business and our global supply chains. This includes their labour rights; for example, access to effective grievance procedures, worker representation, and a safe working environment. Building strong ethical standards to embed respect for human rights across our value chain is an essential step toward a fairer food system.
As we better understand the profound impact of Covid-19 and the tremendous shift in our society that will be required to reach Net Zero, it is essential that we work to make this a 'just transition'. At Hilton Foods we see business done well as a vital element of ensuring a just transition: creating good jobs and opportunities for people and communities across our value chain. We have both an opportunity and a responsibility to provide a better future for all.
Our 2025 targets are:
To have a functioning governance structure in place that looks after human rights risks and opportunities by end of 2022.
To train all HFG employees on human rights.
Development and roll out globally of core HFG Agency Labour Standards.
100% of labour and service providers audited to HFG Standard.
Development and roll out globally of HFG Accommodation standards.
100% of primary suppliers agreed to HFG Supplier Code of Conduct.
100% of new primary suppliers screened using social criteria.
100% of high risk primary suppliers audited.
Examples of what we do in this;
– Alongside our new policies, our human rights strategy has been refreshed and endorsed by senior management within Hilton Foods. We plan to accelerate the work we're doing on human rights to 2025, by extending its scope and enhancing our commitments.
– We have created a new Supplier Ethical Approval & Risk Assessment process which is housed on our supplier management system, Foods Connected. We piloted this system in 2021, and will launch across our business in 2022. In addition, we have developed a new Supplier Social Code of Conduct, which sets out the behaviours and standards we expect from our suppliers. This Code of Conduct will launch in 2022.
– In 2021, we extended our in-house modern slavery and human rights standards training to our Group auditors. We see the value in empowering those working with our suppliers most frequently with the tools to speak up when they see something amiss.
– We have continued to support the outcomes of the independent Human Rights Impact Assessment, in collaboration with Tesco and local supply chain partners in our Vietnamese prawn supply chain. We are committed to understanding the impacts of our business activities on rightsholders, and working to address and enhance livelihoods.
Here are details of some of the progress we've made:
Launched new global Supplier Social Responsibility Code of Conduct and accompanying Compliance Requirements - Implementation and onboarding has begun
Creation of cross-functional Modern Slavery Working Group and development of site-level action plans
Implemented best-practice grievance procedure at Hilton Foods UK, and guidance for all sites
We're committed to building a sustainable future together, ensuring all our employees have the opportunity to thrive.
The culture of our business is derived from our people, that's why we are committed to developing them. The innovation, resourcefulness and dedication of our employees is what makes Hilton a great place to work. Ensuring our business is fit for the future means we have to create a visible framework for our employees to access and understand their career and training opportunities.
This is about creating value for every employee who works with us. We continually review our capability and succession planning and progress, we worked to identify and grow talent to fill future leadership and business-critical positions. Our vision for a business ready for the future means working with our employees to identify their strengths, and making our business resilient with a strong talent pipeline.
Nurturing internal talent is important to us, that's why we run our Accelerated Development Programmes. We want to ensure everyone knows they have a place at Hilton, and support is at hand for them to become the best they can be.
Our accelerated development programmes include our Emerging Leaders Programme, developing participants to lead and to implement change. We want to grow our future leaders to be self-aware and empathetic leaders, who are able to work across cultures and deliver our growth strategy.
Our 2025 targets are:
All colleagues will be offered the opportunity to participate in 'work conversations' or performance development reviews with their manager to discuss performance, development career aspirations, wellbeing and share ideas and feedback
Provide development opportunities for all management talent that has been identified as 'ready for succession' through the annual review of leadership capability and succession. By end of 2025, 150 colleagues will have experienced the programmes
Examples of what we do in developing potential:
We know the value of training for our employees and our customers. Along with upskilling, training offers important opportunities to enhance employee satisfaction, improve our internal processes and retain valuable employees. Our factories have conducted training covering:

Lean Manufacturing
Food Safety and Allergens
Chemical Handling
First Aid
Electrical Safety
Manufacturer Training for Equipment
Manual Handling Training
Personal Development Review Training
Apprenticeships Across Functions
Modern Slavery and Human Rights

In 2022, our employees accessed a total of 12,007 training hours and 700 enrolments in industry recognised qualifications across quality, meat boning and distribution
Increased the diversity of our apprenticeship programmes to include Engineering, Accounting, Quality and People and Culture within the UK
We've extended the number of employees receiving individual performance appraisals. We focus on holistic conversations from objectives to work responsibilities and from development plans to career aspirations. we believe we engage best with our employees by working transparently with them.
Here are details of some of the progress we've made:
9% increase in employees who felt Hilton Foods training opportunities had helped them to do their work well
Increased the diversity of our apprenticeship programmes to include Engineering, Accounting, Quality and People and Culture within the UK
700 new enrolments in 2022 in Industry Recognised Qualifications across quality, meat boning and distribution
Diverse and inclusive teams are critical to enabling our ambitious growth plans. It is essential that we do all that we can to demonstrate the opportunities that exist for diverse talent within our business.

Jackie Lanham
Chief People and Culture Officer
dedicated to serving our customers and the millions of consumers across our 19 markets